Saturday, February 19th, 2011 at 8:51 am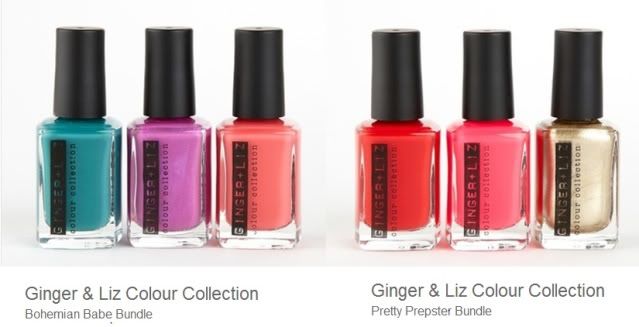 Ginger and Liz teamed up with Hautelook to offer 6 different color combo bundles and a few other loosies from their colelctions for up to 35% this weekend only. I had a difficult time choosing between the 2 sets pictured above. To get in on the deal before it expires at 8am on Monday, February 21, 2011, click here. Not a Hautelook member? You should be. Click here to join in on the fun.
While I was at the Fashion Blogger Conference during Fashion Week, I had the pleasure of meeting two Philly peeps, Curran and Fajr. Well, Fajr has entered the running to be the new Lev's Girl. Check out Currans blog to read more on the competition and… EVERYTHING ELSE!
I picked up 3 pairs of pants and 2 tees yesterday from Urban Outfitters all for about $100. I like they're 50% off sales but they're having a 30% off sale now on all sale items until Monday, February 21, 2011. If you're getting your spring wardrobe together, this weekend is probably a good one to go shopping because of all of the Presiden'ts Day deals. Keep an eye out…
Posted at 8:51 am
Comments Off on Look @ This…